Do you have a double chin? Or stubborn fat in your abdomen or hips? Ask our doctor about body sculpting, tummy tuck, and fat reduction with truSculpt iD®! This heat sculpting procedure allows you to melt away fat and achieve the aesthetic that you desire without an invasive procedures or major lifestyle changes.
In recent years, the medical aesthetic community has seen rapid growth in the number of body sculpting, fat reduction, heat sculpting, and body contouring procedures available and performed. One of the latest of these procedures is truSculpt iD, a fat reduction and body sculpting solution from Cutera. We are proud to offer our patients truSculpt iD at our office. This non-surgical option is an excellent treatment for those looking for a safe and effective body sculpting  and fat reduction treatments. truSculpt iD works to provide a personalized solution that can treat multiple areas of the body in as little as a single appointment at our office.
The truSculpt iD advantage lies in its versatility and simplicity, as well as its ability to effectively melt and reduce fat. truSculpt ID treatments can usually be accomplished in one 15-minute session and can be tailored to your individual fat loss goals, targeting the areas you struggle with the most, such as the hips, chin, and abdomen. truSculpt iD can be used to treat multiple areas of the body simultaneously to give you a truly customized treatment experience and result. truSculpt iD has been clinically proven to eliminate fat cells in hard-to-lose areas like the abdomen and flanks. Patients who receive truSculpt iD have an average of 24% fat reduction in the treated areas, a significant improvement from the average 11% fat reduction provided by other body sculpting treatments.
truSculpt iD works by using proprietary Monopolar RF (radio-frequency) technology to specifically target fat cells and heating them to the point of elimination, at which point they are digested and passed naturally through the body. Unlike other body sculpting and heat sculpting treatments, truSulpt iD penetrates from just below the surface of your skin all the way to the muscle layer to provide you with the best possible results for fat melting and reduction. Additionally, truScupt iD is designed to be much more comfortable. The fat reduction process holds minimal discomfort, with many comparing the sensation to a hot stone massage. If you have a low heat tolerance or a low pain tolerance, truSculpt iD may by the body sculpting treatment for you.
In most cases, only one 15 to 30-minute treatment is all that is necessary, allowing patients to immediately resume normal activity. You should begin seeing results about six weeks after treatment, and should see maximum fat loss results after 12 weeks. Some patients may require additional treatment.
If you have problem areas that have clung to you despite diet and exercise, and are interested in a safe body sculpting and fat reduction treatment, talk to our team today to schedule your free truSculpt iD consultation to find out if this procedure is the right option for you!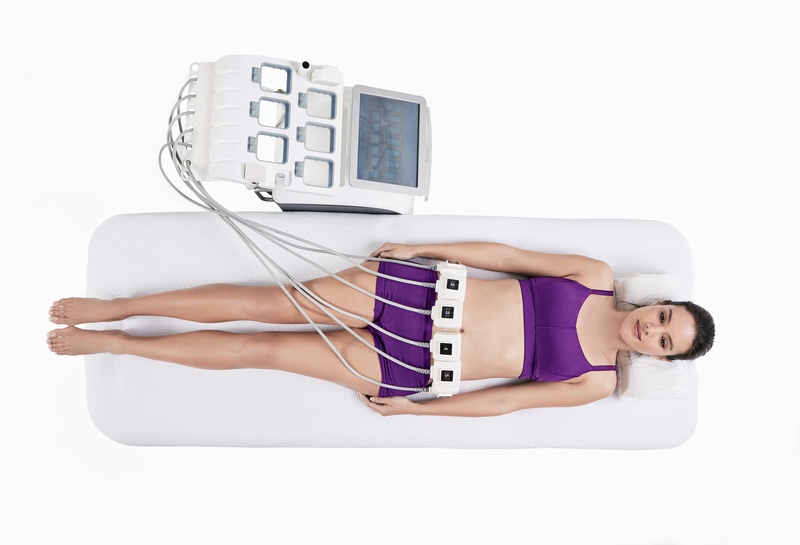 Before & After Photos