Welcome to the medical practice of John Abroon, M.D., a board-certified, top-rated internist located in New York, New York! Our skilled doctor, Dr. John Abroon, is dedicated to providing you with compassionate, high-quality medical care. We provide a broad range of medical services at our Upper East Side medical office, meeting a wide variety of medical needs in a single convenient location. Specializing in internal medicine, we offer a number of medical tests, as well as post-operative care. Dr. Abroon provides comprehensive internal medicine, including diagnosis and treatments, physical examinations, and medical clearances. We are in network with several specialists, allowing us to refer you to the best sources of care.
When you visit our warm, comfortable medical office, you will always be treated with individual attention and care. You will receive the valuable, high-quality one-on-one medical service that you deserve. Dr. Abroon is committed to treating you with personalized medical care to meet all of your needs. We always take your personal concerns, desires, and goals into account when formulating your customized medical treatment plan. Dr. Abroon has a patient first philosophy, meaning that he always makes your health and needs his top priority. We focus on treating the patient as a whole, rather than simply the symptoms or the disease, and our entire medical team works hard to ensure that your visits and treatments are as comfortable and enjoyable as possible.
We always welcome new patients, and we wish to extend our deep gratitude and thanks to all of our current patients. We understand that it is no light matter to entrust us with your health and well-being, and we are honored that you have chosen Dr. Abroon as your internist. Dr. Abroon and his team strive to help you achieve and maintain the best possible level of health so that you can enjoy life every day. Whether you are in need of routine or travel vaccinations and immunizations, employee or school health screenings, blood draws, or tests for a wide variety of conditions, we are dedicated to meeting all of your internal medicine needs.
For over 25 years, we have proudly served New York City and the neighboring communities, including Manhattan, Long Island, and Westchester County, New York, as well as the entire tri-state area. Our office is conveniently located just one block from Central Park on the Upper East Side landmark district of Manhattan. Many of our patients live out of the state or country, and we welcome new patients who have temporarily relocated to New York City. We invite you to contact us today to learn more about our medical treatments and to schedule your appointment with our caring, experienced doctor. We look forward to caring for you!
---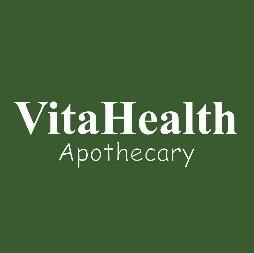 Our office highly recommends Vitahealth Apothecary and their excellent service.
---
We welcome you to read our testimonials and discover why our patients love Dr. Abroon! When you visit our medical office, you will always receive individualized care and attention from our friendly doctor. To learn more and to schedule your appointment, please call our medical office in New York, New York today!

"Many thanks, from a mild and pleasant Parisian evening! Dr Abroon is simply the best. I'm lucky enough to live in several places round the world and to have assorted medical professionals to call on (such as forthis colonoscopy). But for any primary care issues, Dr Abroon is absolutely my #1: a "proper doctor", in my view.
Have a great weekend in NYC."– Gary Brown.

I have sleep apnea and an ENT recommended a surgical procedure carving out some tissue my palette, reducing my uvula, and straightening my septum to provide clear breathing pathways at night. Dr. Abroon gave this all-in-one procedure a decisive thumbs down. He referred me to a top ENT with a safer, and much less radical approach. I met then new doctor, and he's great. Much thanks to Dr. Abroon for helping me avoid a potential nightmare.
– Paul R.

Finally, a doctor who got it right! I've been two specialists who were unable to pin point the cause for a condition that now turns out to be very minor, and easily resolved. I was recommended to this doctor by a high profile TV producer who's been a patient of his for years. I liked that Dr. Abroon asked a lot of questions and gave me all the time necessary before discovering the problem.
– James P
We Accept Insurance From The Following Providers: