John Abroon, MD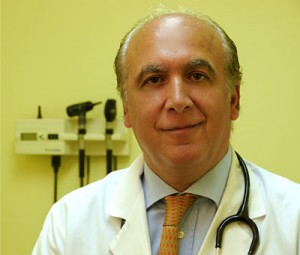 Dr. Abroon is a board-certified general practitioner who specializes in diagnostic and preventative medicine, completing his residency program at Westchester County Medical Center in 1986. After three years of research in liver diseases, he has published a number of articles on liver cirrhosis in The American Journal of Gastroenterology and the Journal of Hepatology.
Dr. Abroon is affiliated with Mount Sinai and Lenox Hill hospitals and has strong working relationships with prestigious New York specialists at a number of area hospitals and medical facilities. His extensive network of practitioners allows access to the latest medical information, and he is able to provide patients with excellent doctor recommendations that he trusts.
Dr. Abroon has an interest in preventative medicine and wellness care, and he incorporates alternative therapies and good, old-fashioned home remedies into cutting-edge medical practices. He ensures that each patient receives one-on-one attention, with no physician assistants or nurse practitioners seeing patients in lieu of the doctor.