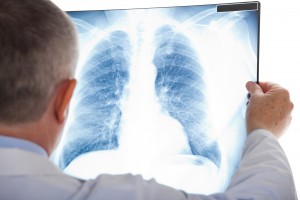 Dr. Abroon, our experienced doctor, uses chest X-rays to screen for injury or illness. We may suggest a chest radiograph as part of a routine medical evaluation or if you have suffered an injury. Chest X-rays allow us to examine the heart, lungs, airway, lymph nodes, and blood vessels, as well as the bones of the spine and chest, including the ribs, collarbone, breastbone, and upper spine. With chest radiographs, Dr. Abroon can identify several medical conditions, including:
Chest injury, such as lung damage or rib fractures
Heart problems, such as heart failure, an enlarged heart, or problems causing fluid in the lungs
Lung conditions, such as pneumonia, collapsed lung, cystic fibrosis, lung cancer, or chronic obstructive pulmonary disease
Foreign objects in the esophagus, the airway, or the lungs
We are pleased to utilize state-of-the-art radiography equipment at our New York medical office. To learn more about chest X-rays and their uses, we invite you to call or visit our medical office today.

Dr. Abroon was recommended by a friend when I moved to NY. I have been his patient for over 3 years. He is a wonderful doctor, is very kind and thorough. He will never hesitate to get the extra medical test when I am concerned about something. I never have a problem to get an appointment, or referral. I have recommended him to some of my friends without any hesitation.
It is hard to find a doctor who really cares and does not rush. He is great!
– Catherine B.