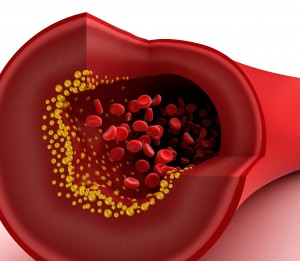 Cholesterol panels, also known as lipid panels, are blood tests used to screen for heart disease. One of the sources of energy used by the body is called lipids (fats). While they are a good source of energy, an excessive amount of lipids can cause aortic blockage. To measure the level of fatty substances in the bloodstream, your New York, New York doctor, Dr. Abroon, may recommend a cholesterol panel. A cholesterol panel measures:
Triglycerides
The HDL ("good cholesterol") levels
The LDL ("bad cholesterol") levels
The total cholesterol level
If needed, Dr. Abroon may widen the scope of the lipid panels to include VLDL (very-low density lipoprotein). Be certain to follow your doctor's instructions regarding eating and drinking before the test. We may request that you fast before coming in for a lipid panel to ensure an accurate reading of cholesterol levels. If you are fasting, please refrain from eating or drinking from midnight the night before your appointment. You may consume water, black coffee (no cream or sugar), tea, and artificial sweeteners. If you have any questions about which medications to take while fasting, or any other concerns, please do not hesitate to ask. We welcome you to call our medical office to learn more about cholesterol panels and to schedule your appointment.

Dr. Abroon was recommended by a friend when I moved to NY. I have been his patient for over 3 years. He is a wonderful doctor, is very kind and thorough. He will never hesitate to get the extra medical test when I am concerned about something. I never have a problem to get an appointment, or referral. I have recommended him to some of my friends without any hesitation.
It is hard to find a doctor who really cares and does not rush. He is great!
– Catherine B.