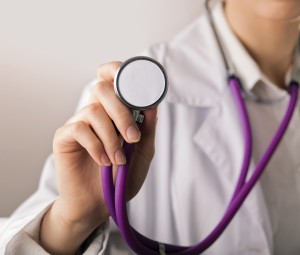 Does your employer require an employee health screening? Are you an employer looking for a way to encourage employee health and well-being? Our experienced internist, Dr. John Abroon, provides employee health screenings. In addition to qualifying for specific jobs and requirements, health screenings can provide early detection to ensure that you receive the care you need as soon as possible, improving your overall health. We offer a variety of health screenings to fit your needs, including blood pressure, cholesterol panels, glucose, body composition, lung function, and more. Simply provide the requirements of your employee health screening to our doctor and medical team to ensure that we perform all of the required exams, screenings, and tests. To learn more and to schedule your employee health screening, we welcome you to call or visit our New York, New York medical office today.

Dr. Abroon was recommended by a friend when I moved to NY. I have been his patient for over 3 years. He is a wonderful doctor, is very kind and thorough. He will never hesitate to get the extra medical test when I am concerned about something. I never have a problem to get an appointment, or referral. I have recommended him to some of my friends without any hesitation.
It is hard to find a doctor who really cares and does not rush. He is great!
– Catherine B.