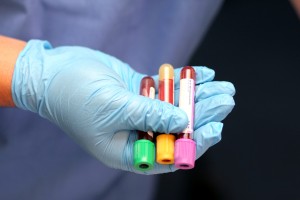 We provide phlebotomy work and blood draws in our New York, New York medical office. Our friendly doctor, Dr. John Abroon, and his medical team understand that some patients do not like to have their blood drawn and have a fear of needles. We are dedicated to making the blood draw experience as fast, comfortable, and pleasant as possible. Our medical staff is highly trained and talented, and they work hard to ensure that your visit to our medical office is positive and enjoyable. Our trained phlebotomists can perform:
Finger sticks
Heel sticks
Venipuncture
Arterial blood sample collection
Because we offer phlebotomy services in our Upper East Side doctor's office, you don't need to go elsewhere for your bloodwork and labwork. We welcome you to contact us today to learn more about phlebotomy and to schedule your blood draw.

I have sleep apnea and an ENT recommended a surgical procedure carving out some tissue my palette, reducing my uvula, and straightening my septum to provide clear breathing pathways at night. Dr. Abroon gave this all-in-one procedure a decisive thumbs down. He referred me to a top ENT with a safer, and much less radical approach. I met then new doctor, and he's great. Much thanks to Dr. Abroon for helping me avoid a potential nightmare.
– Paul R.