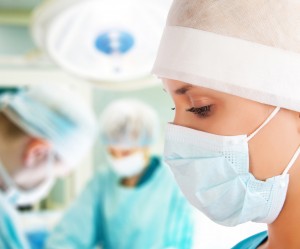 At the medical practice of John Abroon, M.D., we provide pre-operative (pre-op) clearance and evaluation. The goals of pre-operative clearance include:
Evaluating medical problems in surgical patients
Determining how to manage medical problems during surgery
Giving clearance for surgery
Providing recommendations for post-operative care
In certain cases, the surgeon requesting the pre-operative consultation may have a specific question as well. Your pre-operative clearance may involve a chest X-ray, an electrocardiogram (EKG), or a laboratory collection. Our talented doctor, Dr. Abroon, provides pre-operative clearance for both major and minor surgery. We are dedicated to cooperating with the surgeon and any consulting specialists to ensure that you receive the proper pre- and post-operative medical care. For more information on pre-operative clearances and to schedule your appointment, we welcome you to contact our medical office in New York, New York.

Finally, a doctor who got it right! I've been two specialists who were unable to pin point the cause for a condition that now turns out to be very minor, and easily resolved. I was recommended to this doctor by a high profile TV producer who's been a patient of his for years. I liked that Dr. Abroon asked a lot of questions and gave me all the time necessary before discovering the problem.
– James P.