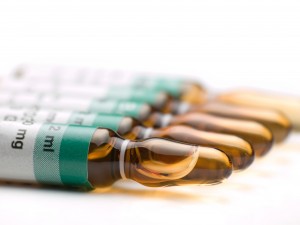 The Centers for Disease Control and Prevention (CDC) recommends various vaccinations from birth through adulthood. Vaccinations protect against many diseases and infections. Vaccinations, however, are not just for children; healthy adults need to be vaccinated as well to protect against infection. We provide a number of vaccines at our medical office in New York, New York, including:
Influenza (flu), including H1N1
Hepatitis A
Hepatitis B
Measles, mumps, and rubella (MMR)
Pneumonia
Tetanus
Varicella (chickenpox)
Zoster (shingles)
HPV
Meningococcal
Our experienced doctor, Dr. John Abroon, will help you determine which vaccinations are needed, depending on your individual medical needs and history. We welcome you to contact us today to learn more about routine vaccinations and to schedule your appointment.

Both my husband and I are Dr. Abroon's patients. He is very thorough and listens carefully, he asks a lot of questions and he actually listens to answers. He always refers us to the best specialists around, but he always tries to address issues himself as well. I have had very bad migraine problems and he helped me tremendously, unlike two neurologists that I've seen. His staff is super nice as well. They always call right away with tests results, even when they are good. Dr Abroon is very very good with dealing with insurance companies. I absolutely recommend Dr Abroon without any hesitation.
– Milicia M.