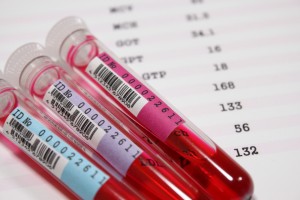 Our caring doctor, Dr. John Abroon, recommends that sexually active patients receive testing for sexually transmitted diseases (STDs) at least once or twice every year. When left untreated, sexually transmitted diseases can cause serious illness, infertility, and even death. STD testing is especially important for those who engage in or plan to engage in unprotected sex. Many sexually transmitted diseases do not present symptoms until the disease has progressed into a later stage. The following symptoms indicate that you may have contracted a sexually transmitted disease that requires immediate medical treatment:
Pain or swelling of the testicles
Abnormal vaginal flow or fluid discoloration
White, green, or yellow discharge from the penis
Burning sensation while urinating
Warts or open sores on the genitalia
Itching in the testicle region
Auto-immune difficulties
If you experience any of these symptoms, we urge you to contact our New York, New York medical office today to schedule your appointment. We offer testing for many major sexually transmitted diseases, including chlamydia, gonorrhea, HIV, syphilis, genital herpes, HPV, and more. We invite you to call us to learn more about sexually transmitted disease testing.

Rents too high, streets too noisy, subway too crowded, traffic too jammed. Why do I stay? Because there is Dr. Abroon! He has helped me through many serious medical issues and I have received the best of care. He is a fine internist and is part of an excellent network of specialists.
– Lauren R.