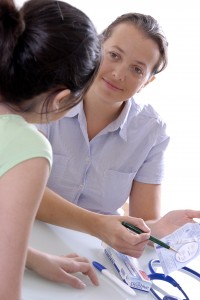 If you suspect that you might be pregnant, you may wish to have a urine pregnancy test performed at our medical office in New York City, New York. Urine pregnancy testing is helpful for patients who have taken an over-the-counter pregnancy test at home and would like a second opinion, as well as for those who do not trust over-the-counter pregnancy test results.
Urine pregnancy testing can be completed in a matter of minutes, and our friendly doctor is more than happy to forward the test results to the OBGYN or midwife of your choice. For more information on urine pregnancy testing and to schedule your appointment with Dr. John Abroon, we welcome you to call us today!
---

Rents too high, streets too noisy, subway too crowded, traffic too jammed. Why do I stay? Because there is Dr. Abroon! He has helped me through many serious medical issues and I have received the best of care. He is a fine internist and is part of an excellent network of specialists.
– Lauren R.