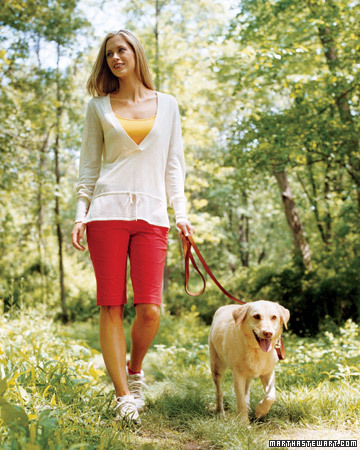 Summer evenings are the perfect time to stretch your legs and take a walk outside.  For those whom would prefer to avoid intensive cardio, walking can be the perfect alternative to get in the need amount of exercise per week.  Physical activity does not need to be complex, in which walking can provide the perfect jolt that your body needs.  According to the Mayo Clinic a daily, vigorous walk has the below added benefits to consider for your health.
Maintain a healthy weight
Prevent or manage various conditions, including heart disease, high blood pressure and type 2 diabetes
Improve your balance and coordination
The more frequently one walks the better they will feel, in which vigorous walking is the ideal pace.  It is important to plan out your walks in advance by purchasing the proper clothing, learning key ways to stretch and hydrating throughout the day with water.  To learn more about your ideal pace for walking visit this website http://walking.about.com/od/beginners/a/how-fast-should-i-walk.htm for further information.